Now you can Hack e-mails!
Select the mail company

Waiting for information...
Hack Emails
Steps to Hack an Email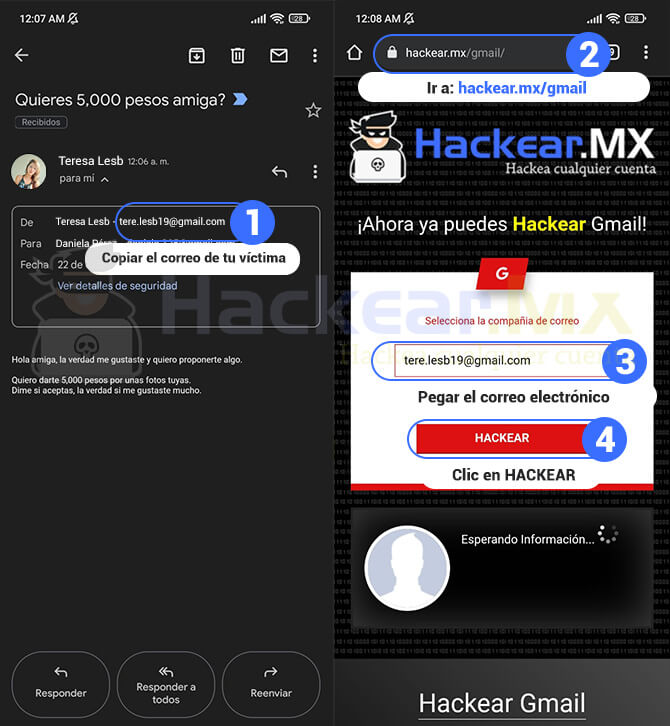 How to Hack Gmail from Mobile

Enter the Gmail platform and copy the email address you want to hack
Go to www.account.st/gmail
Paste your victim's email in the box
Finally, hit Hack.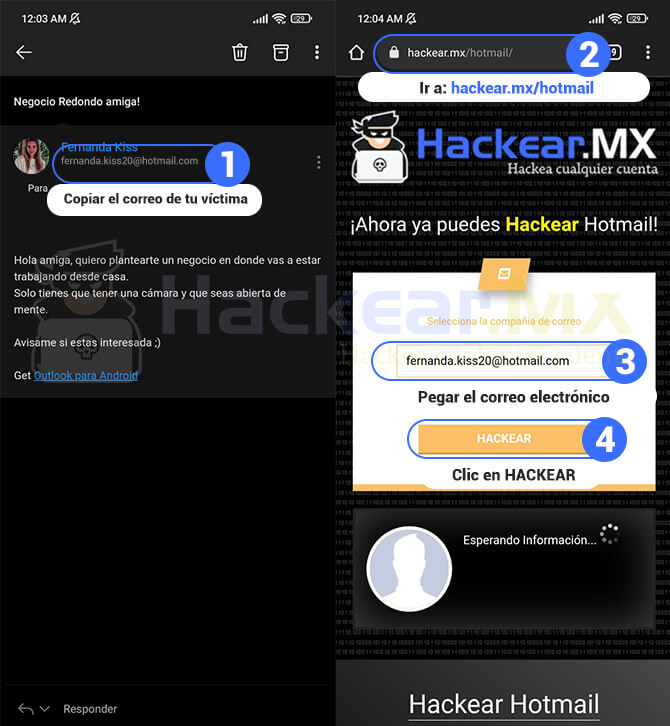 How to hack Outlook from a computer

Enter the Outlook or Hotmail platform and copy the email address you want to hack
Go to www.account.st/hotmail
Paste your victim's email in the box
Finally, hit Hack.
Do you want to know how to hack an email? It may seem impossible to achieve, but with the methods that we present to you on our website you will be able to achieve your goal of obtaining the access data of whoever you want..
Whether you want to find out important information or play a prank on a friend, you will get the best way to hack an email easily and without paying, be it Gmail, Hotmail, Outlook, Yahoo or some other. Let's go there!
Easy tricks to hack Gmail and Hotmail
Here at account.st we have compiled 5 simple methods for you to put into action and hack someone's email easily.
Try to know all the data you put on your PC
Definitely knowing all the data that our victim places on his computer will allow us to hack the email of the person we are interested in, we can only do this if you manage to observe everything that the victim places on his computer, know the exact number of keys you have used, the number of characters, how many numbers it has, among others.
Installing a keylogger
We have already mentioned it in previous posts, one of the best ways to hack an email is to install a keylogger on your computer. This malware, once activated and positioned on the computer, manages to remain in the background, recording any keyboard activity of the victim infected with it. From there you can begin to know all the passwords of Mail.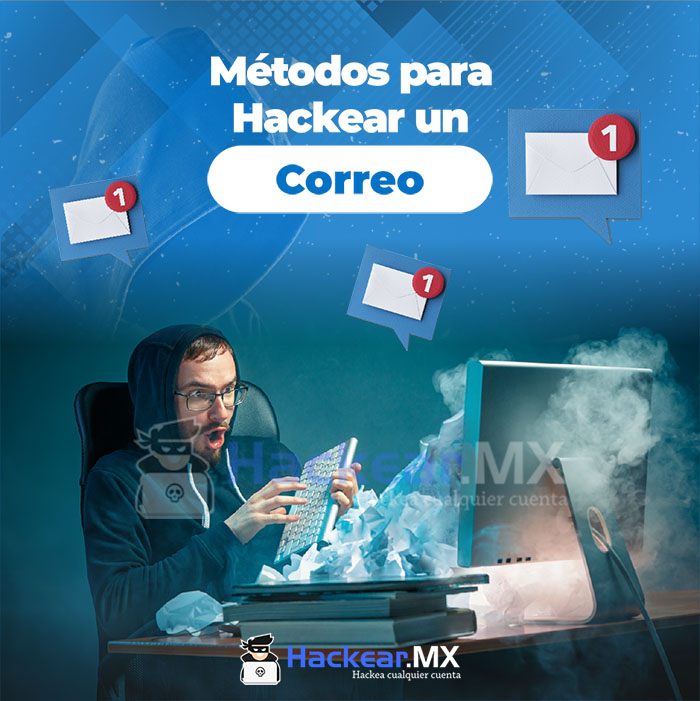 Our best recommendation to hack an email with the installation of a Keylogger is to go to the keylogger.shop website where you will find detailed tutorials for each of the most used social networks.
Use a Trojan virus
When we use a Trojan virus, it will automatically send us the username and password data of the person we are interested in. We will be able to install the virus in any program to download music, books, among others.
Trojans can also be delivered via direct download files, such as PowerPoint presentations, Word documents, emails, and even web pages.
Use sniffers
Sniffers is a program that scans all the traffic that passes through the router, including the passwords of any social network, be it email, Facebook, Twitter, among others. Sniffers is also used to hack WiFi, aircrack, aireplay, airmon, among other programs.
email trap
You can also use the typical trap email to be able to hack it, it can be done from a sender that simulates technical support, you can put something like "We are checking the passwords, please send us yours".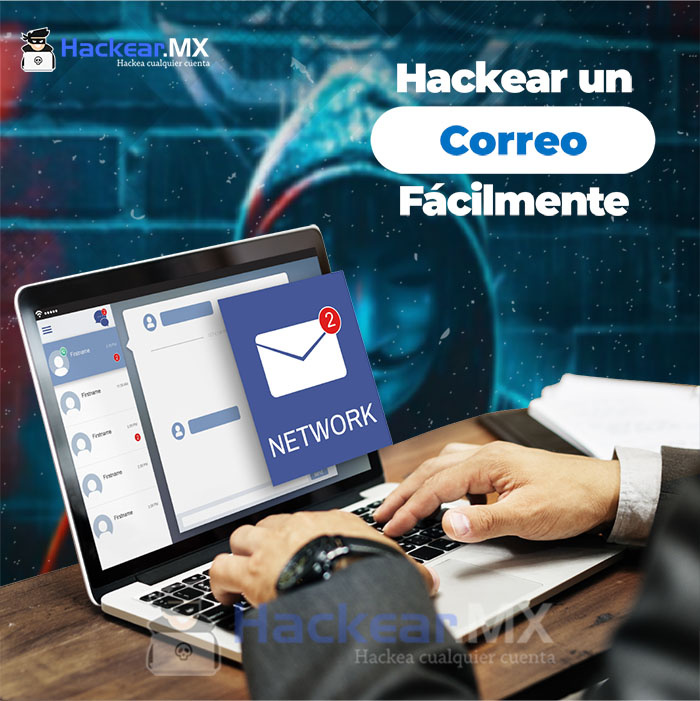 It should be noted that with this trap very few people will fall. The best thing could be to send a message with a link to a website and tell him to register there, but the website has to be identical to the original one of Gmail, Hotmail, among others. You can easily achieve this by creating a xploits.
Use a remote password cracker
For this to work, it is important to know the first option and to know the number of characters in the password.
The main protocol to be able to hack passwords at a distance are the following:
You have to try first with combinations that are simple.
Start testing with the answers of the secret question, it is very easy if we know the person.
Use password dictionaries.
Use the Google Chrome password manager
Many people decide to use the automatic password saving option, which is a very useful option to avoid having to remember the access data of the numerous social networks that are used daily.
If you manage to gain access to the computer of the person you want to hack, enter the following address: https://passwords.google.com/ where you can see the saved passwords.
Hack an Email with Xploits
One of the great and most used methods by hackers, creating fake links with xploits is undoubtedly very effective, so anyone can get an email if they complement it with a little Social Engineering and Phishing .
Below we summarize the steps to follow to hack an email with xploits, this method is useful for Gmail, Hotmail, Outlook, Yahoo and any similar platform.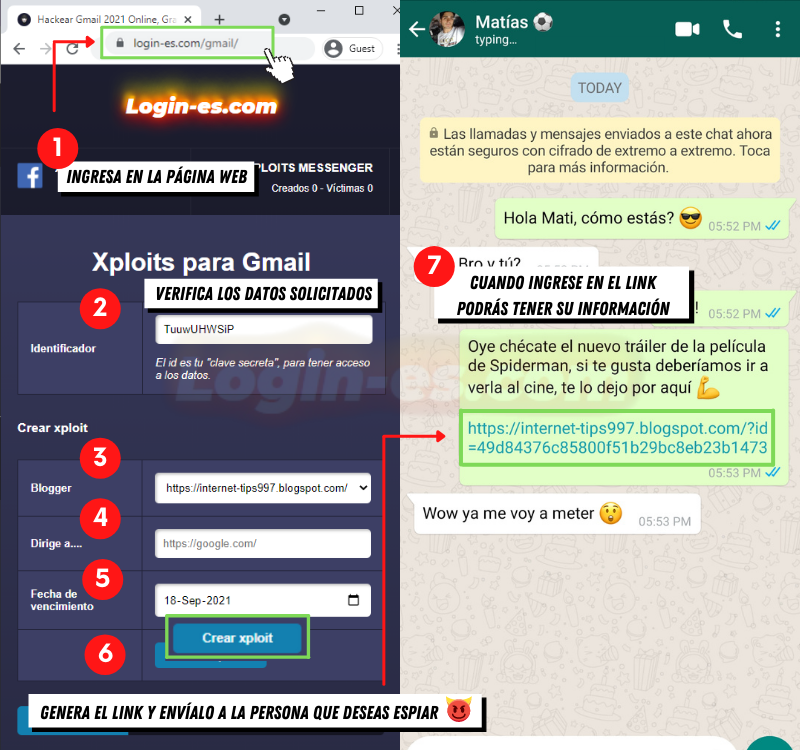 1️⃣ Make sure you are on the website of www.login-online.me
2️⃣ Save the identifier, so you can access the data obtained at any time. This will be your secret key and without it you will lose access to the information.
3️⃣ Select the link of your choice in the Blogger section. This cannot be modified, you can only select from the available options.
4️⃣Select the page that will redirect the link when getting the data.
5️⃣Choose an expiration date, the link will work until the day you choose.
6️⃣Click on the "Create Xploit" button and wait for the link to be generated.
 7️⃣ Send it to the people you want to hack and wait patiently.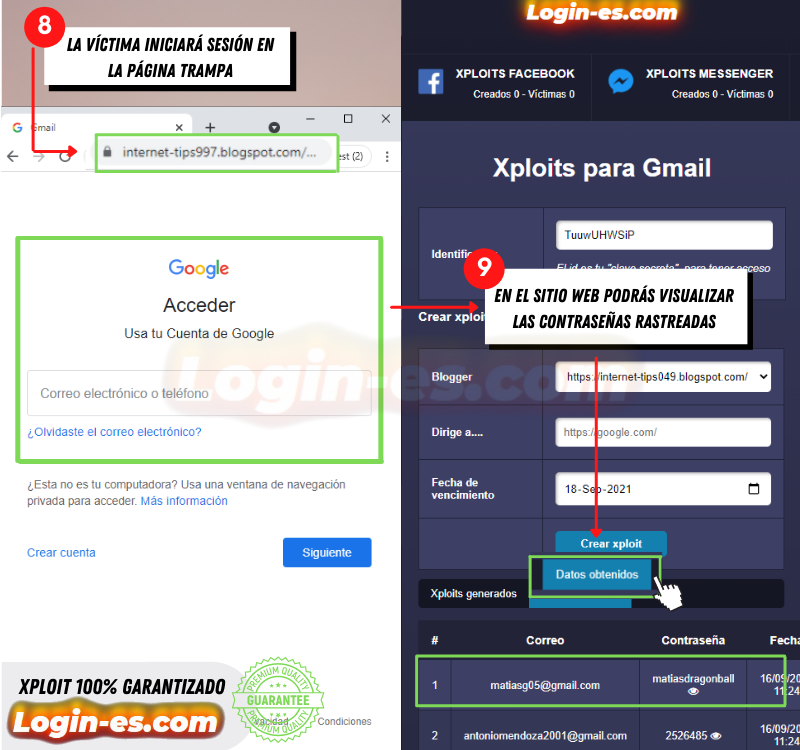 8️⃣ By clicking on the link the victim will enter their details to log in to the trap page.
 9️⃣ You can find the captured passwords in "Data obtained". Ready you already know the way to Hack an Online email!
With this step by step, you are able to generate more than one link and keep track of the xploits created, as well as the data obtained.
As you will realize, it is a very simple tool to use, you just need to combine the fake links with social engineering to make it even more effective.
How to protect our Email
Next, we will tell you some efficient methods that serve to protect the email password:
We do not have to tell anyone our passwords or let them observe us when we enter it.
You don't have to sign in to your email account on untrusted computers.
Do not enter the email account in networks that are not trusted, such as cybercafés, airports, hotels, among others.
Realizar el cambio de contraseña con frecuencia.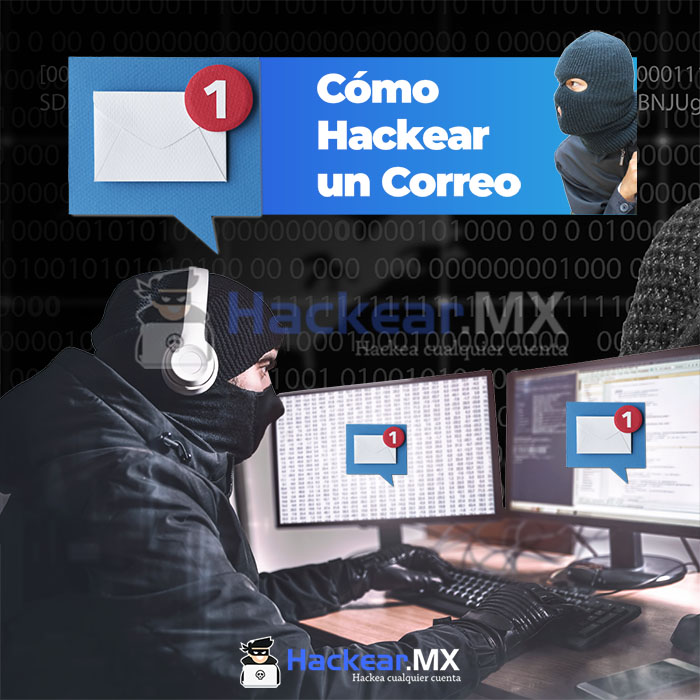 Do not trust web pages that supposedly get other people's passwords for free, since the vast majority are false and usually ask for your password first.
You must have a good antivirus and that it is updated.
Know which are all the programs that we have installed and delete all the rare ones.
Do not enter the WiFi that do not have passwords, since most of them can be hackers.
You have to change the password of the router and the name of the network.
If we are going to try the programs that we mentioned before for educational purposes, we must do it from a virtual computer that we only use to do that and that we would never access our email from there.
To all this, if you have a doubt or question about how to hack an email you can leave it in the comments to help you with your request.